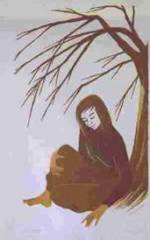 Wood Engraving – Image Size 20 X 12 inches
A native of the Bronx, born in 1932, she studied under Antonio Frasconi and Hodaka Yoshida. With a B.A. from Hunter College, she worked as an illustrator for Holt and Scribner's, she won the Caldecott medal twice — 1966 and 1972. Although a career as a designer for a publishing house was open to her, she chose to go full time into printmaking.
She said she enjoyed illustrating stores from Russia, Ireland, and, as an Armenian-American, Armenia. She and her husband live in Florence in western Massachusetts.